The 3d printer continues to subtly transform the way we do things around here. Here's the latest example: certain people I'm married to needed to paint a superhero logo (Ms. Marvel's, to be precise) on a dozen or so small confections (kaju katli; yum). We already had the can of (edible) gold spray paint and a container of (equally edible) gold dust, but we also needed a stencil. It's certainly possible to do that with, say, paper or cardboard, but there are problems. Regular paper? Easily soaked through after a use or two, and at any rate floppy. Cardboard? Still a limited number of uses, one has to find the right kind of material (which means digging around for...well, you're not really quite sure what), and there's an inverse relationship between ease of working and durability, so even with some reasonably good material I'd probably have to cut two or three.
Enter the printer. The PLA is non-toxic, and it's easy to make the design. I fired up Sketchup, drew a square about the size of one of the pieces of kaju katli, used the pencil tool to draw the symbol (a stylized lightning bolt) on the square, deleted the lightning bolt space from the middle of the square, used the rectangle tool to add on a small handle, extruded it to a thickness of about 2mm, and exported the STL for printing.
Maybe two minutes to build the model, about that long to print, and we're ready to roll.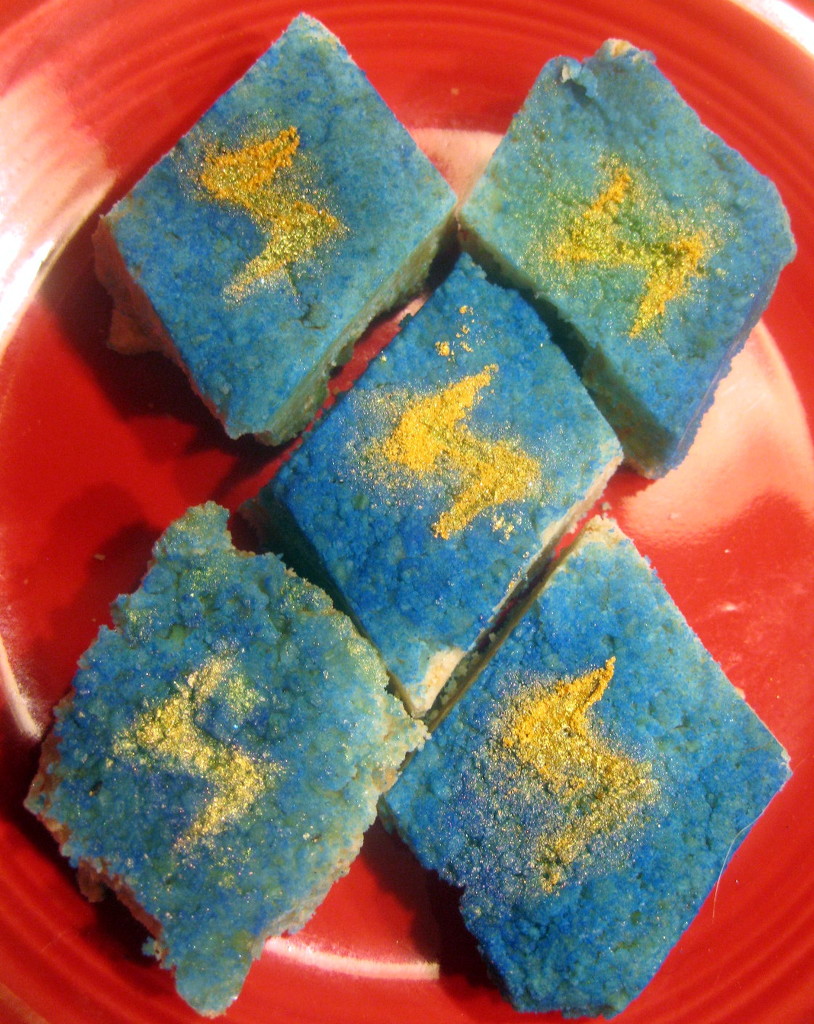 In the event, it didn't work out all that well. The rough surface of the kaju katli meant there were leaks around the edges. But it wasn't any worse than if we'd used a paper one!